Patient survey on advanced renal and liver cancer: encourage your patients to complete
Patient survey on advanced renal and liver cancer: encourage your patients to complete
The European Oncology Nursing Society (EONS) has been working on a project that aims to identify core patient-reported outcomes and measures for patients with advanced liver or renal cancer who are treated with targeted therapies.  A multi-national, cross-sectional patient survey is currently being undertaken to address this objective.
If you are a healthcare professional looking after advanced renal or liver cancer patients, please encourage your patients to complete the survey here.   The survey will take 20 minutes to complete and can be completed during more than one visit. 
Download the patient leaflet below to provide to your patients.
For more information about this project, visit EONS PROMS Project or email research.assistantm@cancernurse.eu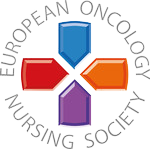 Other programmes of interest