Collaborations
HEMOSTASIS CONNECT shares information, educational programmes, and insights with those wishing to collaborate, around the world. With these efforts we aim to provide practical guidance and create an international network, by exchanging information and inviting all those treating patients with hemostatic disorders to get involved with HEMOSTASIS CONNECT programming. If you are interested in collaborating with HEMOSTASIS CONNECT, we look forward to hearing from you.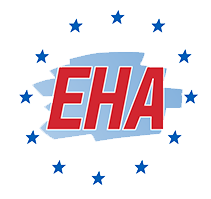 EHA
The European Hematology Association promotes excellence in patient care, research, and education in hematology and serve medical professionals, researchers, and scientists with an active interest in hematology. The largest European-based organization connecting hematologists worldwide to support career development and research, harmonize hematology education, and advocate for hematologists and hematology
Website: https://ehaweb.org/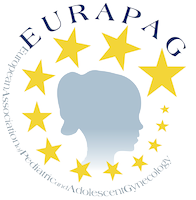 EURAPAG
The European Association of Paediatric and Adolescent Gynaecology – EURAPAG – is a voluntary, non-Government, non-profit association of European national associations of PAG and in special cases of individual gynaecologists, paediatricians or doctors specialising in gynaecology or paediatrics from European countries, as well as supporting EURAPAG individuals or corporations, who all do accept EURAPAG Statutes and contribute to realize their objectives actively.
Website: https://www.eurapag.com/