Leading experts, collaborating with us, develop a variety of educational programmes in the field of hemato-oncology. Explore the latest programmes to support your clinical decision-making.
Programmes in Hemato-oncology
Showing
1

to

6

of

27

results
Show filters
Oncology
Obstetrics and Gynecology
Hemato-oncology
Episode 1: Non-Small-Cell Lung Cancer Update: ADAURA trial
Experts
Dr Mansoor Raza Mirza, Dr Paolo Tarantino, Prof. Alexey V Danilov, Prof. Mark Socinski, Prof. Evan Yu, Prof. Thomas Powles, Assoc. Prof. Gerald Prager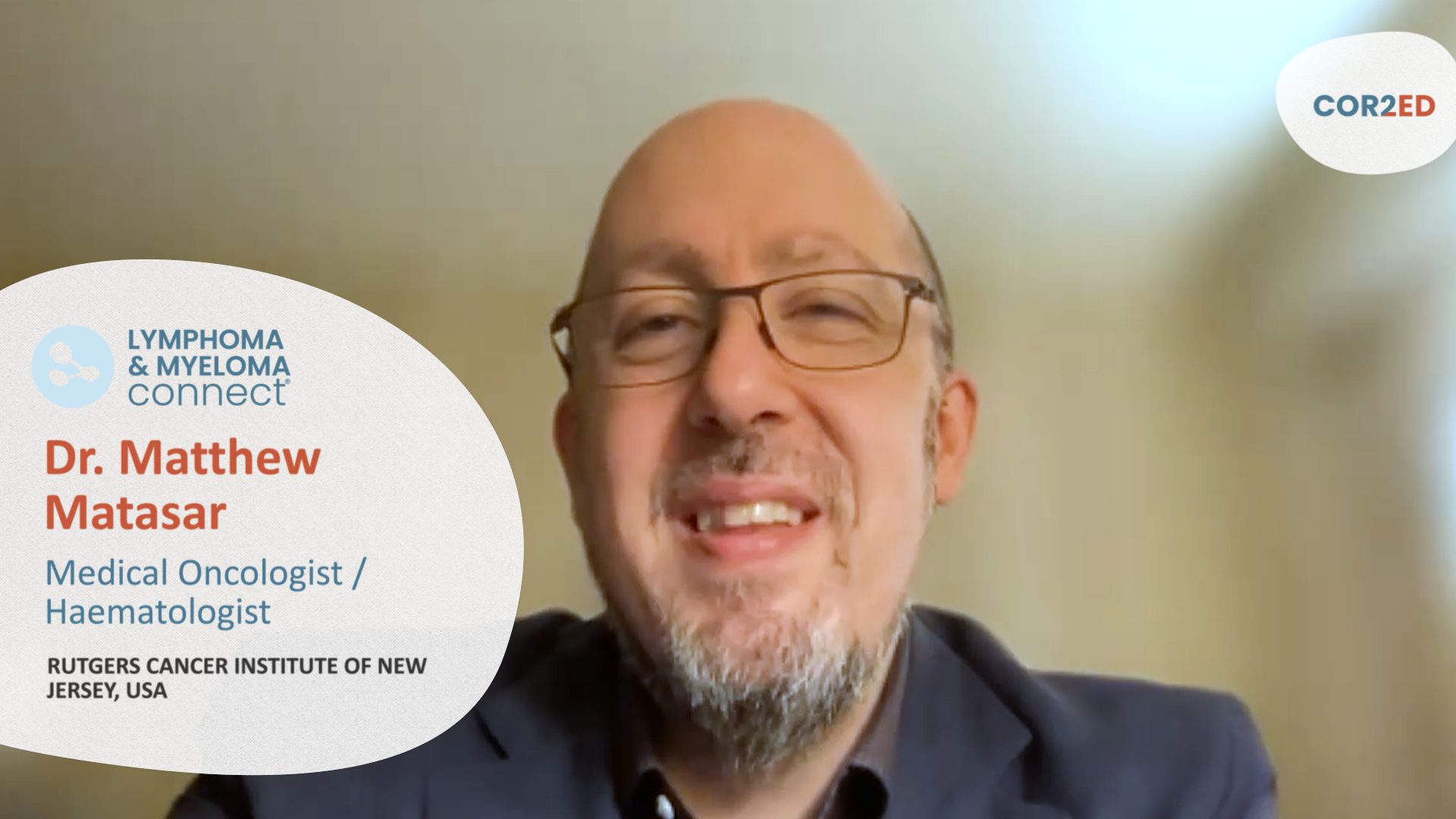 Oncology
Hemostasis and bleeding disorders
Hemato-oncology
Highlights from the ASH Annual Meeting
Experts
Dr Matthew J. Matasar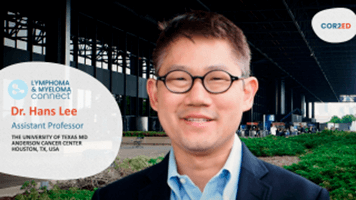 Hemato-oncology
Dr Hans Lee summarises the highlights from the phase 3 DETERMINATION trial: Lenalidomide, bortezomib, and dexamethasone (RVd) ± autologous stem cell transplantation (ASCT) and R maintenance to progression for newly diagnosed multiple myeloma (NDMM)
Experts
Asst. Prof. Hans Lee
Hemato-oncology
Episode 3: Choosing the Best Treatment Regimen in Patients with High-Risk Cytogenetics
Experts
Assoc. Prof. María Victoria Mateos, Dr Alexander M Lesokhin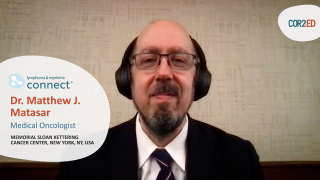 Hemato-oncology
Dr. Matthew J. Matasar summarises the highlights in lymphoma from ASH 2021, including POLARIX, CAR-T in LBCL and mosunetuzumab in FL
Experts
Dr Matthew J. Matasar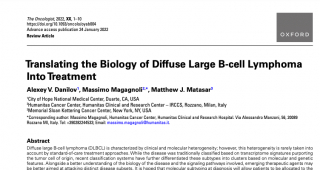 Hemato-oncology
Authored by LYMPHOMA & MYELOMA CONNECT members, the paper 'Translating the Biology of Diffuse Large B-cell Lymphoma into Treatment' provides an overview of recent advances in DLBCL biology and how they can be translated into clinical care.
Experts
Dr Matthew J. Matasar, Dr Massimo Magagnoli, Prof. Alexey V Danilov