Assoc. Prof. Roniel Cabrera
Gastroenterologist and Hepatologist
Univeristy of Florida Health
United States
Dr Roniel Cabrera MD, MS is a gastroenterologist in Gainesville, FL specializing in Adult Gastroenterology. He graduated from Howard University College of Medicine in 2000 and has 21 years of experience. Dr Roniel Cabrera MD, MS is affiliated with UF Health | null, UF Health Endoscopy Center, UF Health Shands Endoscopy Suite and UF Health Digestive Disease Specialists.
Assoc. Prof. Roniel Cabrera has received financial support/sponsorship for research support, consultation, or speaker fees from the following companies:
Bayer, Eisai and Excelsius.
Other programmes developed by Assoc. Prof. Roniel Cabrera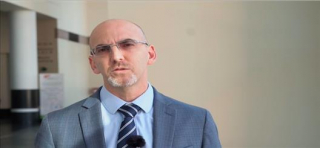 Oncology
Experts
Assoc. Prof. Roniel Cabrera