Dr Katharina Holstein
Haematologist
Univeristy Medical Center Hamburg-Eppendorf (UKE)
Germany
Katharina Holstein is currently working at the Haemophilia and Thrombosis Centre at the University Medical Center Hamburg-Eppendorf, Hamburg, Germany, since 2004. After receiving her medical degree at the University of Hamburg in 1992, she worked in the department of Internal Medicine at the General Hospital Eilbek Hamburg, Germany, and in the department of Haematology and Oncology at the University Hospital Hamburg-Eppendorf from 1995. Her specialties include internal medicine, haematology, oncology and haemostaseology with a special focus on haemophilia. Dr Holstein's field of interest is improvement of care for people with haemophilia. She has taken part in several clinical trials and studies and has focused mainly on haemophilia treatment since 2004. She is a reviewer for several haematology journals and has published several articles in the field of haemophilia. Her special research interests are joint and bone health, pain management, bleeding phenotype and treatment of inhibitors in patients with haemophilia.
Dr Katharina Holstein has received financial support/sponsorship for research support, consultation, or speaker fees from the following companies:
Bayer, Biotest, CSL Boehringer, NovoNordisk, Pfizer, Roche/Chugai, Sobi and Takeda.
Other programmes developed by Dr Katharina Holstein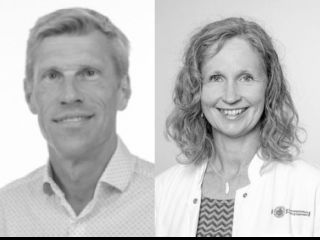 Podcast
Hemostasis and bleeding disorders
Prof. Jan Astermark and Dr. Katharina Holstein discuss their views on the use of ITI in haemophilia
Experts
Prof. Jan Astermark, Dr Katharina Holstein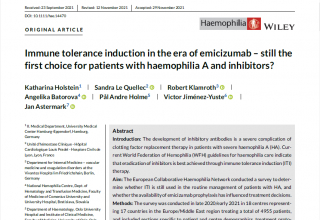 Hemostasis and bleeding disorders
Experts
Dr Katharina Holstein, Prof. Jan Astermark, Prof. Victor Jiménez-Yuste, Prof. Pål Andrè Holme, Prof. Angelika Batorova, Assoc. Prof. Sandra Le Quellec, Assoc. Prof. Robert Klamroth