Prof. Jan Astermark
Hematologist
Lund University and Skåne University Hospital
Sweden
Lund University and Skåne University Hospital in Malmö, Sweden. Jan Astermark is Professor in Clinical Coagulation Medicine at Lund University, Senior Consultant and Director of the Center for Thrombosis and Hemostasis in Malmö and Assistant Head of the Department of Translational Medicine in Malmö/Lund, Sweden. He is a specialist in haematology, coagulation disorders and internal medicine. He is a reviewer for haematology journals, and has published a number of original articles, review articles and book chapters in the field of haemophilia and coagulation disorders.
Prof. Jan Astermark has received financial support/sponsorship for research support, consultation, or speaker fees from the following companies:
Bayer, CSL Behring, Novo Nordisk, Octopharma, Roche, Sobi and Takeda/Shire.
Other programmes developed by Prof. Jan Astermark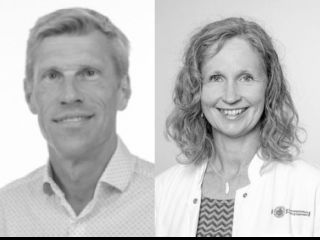 Podcast
Hemostasis and bleeding disorders
Prof. Jan Astermark and Dr. Katharina Holstein discuss their views on the use of ITI in haemophilia
Experts
Prof. Jan Astermark, Dr Katharina Holstein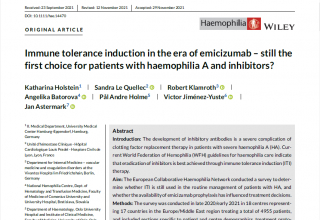 Hemostasis and bleeding disorders
Experts
Dr Katharina Holstein, Prof. Jan Astermark, Prof. Victor Jiménez-Yuste, Prof. Pål Andrè Holme, Prof. Angelika Batorova, Assoc. Prof. Sandra Le Quellec, Assoc. Prof. Robert Klamroth