Prof. Paul M Barr
Haematologist/Oncologist
University of Rochester Medical Center
United States
Paul M. Barr MD is a Professor of Medicine at the University of Rochester Medical Center in Rochester, New York. He received his MD from Northeastern Ohio Medical University. His internal medicine and hematology / oncology training was completed at Case Western Reserve University where he also served as Chief Medical Resident. Joining the University of Rochester lymphoma program in 2010, his primary research focus is on novel drug development for non-Hodgkin lymphoma and chronic lymphocytic leukemia. Current efforts revolve around the development of novel combinations incorporating inhibitors targeting the B cell receptor signaling pathway, supported by the Lymphoma Research Foundation and Hope Foundation. Beyond his individual research interests, he is a strong advocate for oncology clinical research. He serves as the Medical Director of the Clinical Trials Office for the Wilmot Cancer Center overseeing all industry sponsored, cooperative group and investigator initiated studies.
Prof. Paul M Barr has received financial support/sponsorship for research support, consultation, or speaker fees from the following companies:
Abbvie, Celgene, Genentech, Merck, Seattle Genetics and TG Theraputics.
Other programmes developed by Prof. Paul M Barr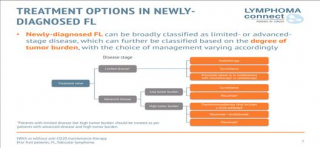 Hemato-oncology
A review paper 'Follicular lymphoma: recent and emerging therapies, treatment strategies, and remaining unmet needs' authored by LYMPHOMA CONNECT members
Experts
Prof. Alexey V Danilov, Assoc. Prof. Loretta Nastoupil, Dr Matthew J. Matasar, Prof. Daniel Perksy, Dr Massimo Magagnoli, Assoc. Prof. Stefan K Barta, Prof. Paul M Barr, Assoc. Prof. Tycel Phillips, Dr Jessica Okosun, Prof. Mats Jerkeman, Prof. Stefano Luminari, Dr Brian Hill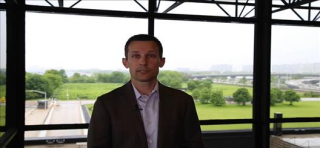 Hemato-oncology
LYMPHOMA CONNECT has summarised highlights of the recent ASCO 2019 meeting
Experts
Prof. Paul M Barr