Recognising and Diagnosing Severe Primary IGF-I Deficiency (SPIGFD)
Recognising and Diagnosing Severe Primary IGF-I Deficiency (SPIGFD)
A micro learning programme from paediatric endocrinologists
A micro learning programme from paediatric endocrinologists
Prof. Philippe Backeljauw, Prof. Peter Bang
It can be challenging to differentiate severe primary IGF-I deficiency from other conditions of short stature. In this micro learning, expert paediatric endocrinologists from PE CONNECT share their knowledge of identifying and treating SPIGFD in practice.
You'll learn how to recognise the typical presentation of SPIGFD and how a combination of clinical assessment and biochemical analysis of the GH-IGF-I axis can support your diagnosis of this rare condition.
After watching the video, take the assessment to earn your CME credit.
Clinical Takeaways
Severe primary IGF-I deficiency

(SPIGFD) generally presents as

classical Laron syndrome,

but

non-classical cases with mild or moderate phenotypes

should also be considered

An endocrine investigation

should be conducted

to assess the GH-IGF-I axis

to ensure appropriate diagnosis

Diagnosis of

severe primary IGF-I deficiency

requires severe short stature, low serum IGF-I and normal or increased growth hormone secretion, as well as lack of other pathology

An early and correct diagnosis

is essential to allow children to achieve their full growth potential with appropriate treatment
This SPIGFD micro learning programme is endorsed by: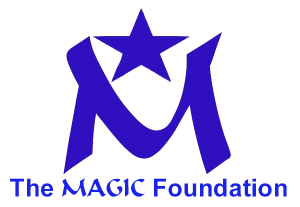 The MAGIC Foundation is a national nonprofit organization created to provide support services for the families of children afflicted with a wide variety of chronic and/or critical disorders, syndromes and diseases that affect a child's growth. Some of the diagnoses are quite common while others are very rare.

The Human Growth Foundation is a world leading nonprofit organization focused on children and adults with rare growth and bone conditions. We provide research, education, patient support, and advocacy to help improve the quality of life for those affected by these disorders. Our vision is that all people with rare growth or bone conditions have access to the best care possible.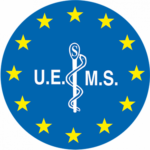 This course has been accredited by the European Accreditation Council for Continuing Medical Education (EACCME®) and ECMEC® is available. Through an agreement between the European Union of Medical Specialists (UEMS) and the American Medical Association (AMA), physicians may convert EACCME credits to an equivalent number of AMA PRA Category 1 Credits™.
This educational programme is supported by an Independent Medical Education Grant from Ipsen
PE CONNECT is an initiative of COR2ED, supported by an Independent Educational Grant from Ipsen.
Other programmes of interest