Dr Elena Castro
Medical Oncologist
Hospital 12 Octubre
Spain
Dr Elena Castro is a Consultant Medical Oncologist at Hospital Universitario 12 de Octubre in Madrid, Spain. She treats patients with advanced bladder and prostate cancer, most of them within the context of clinical trials. She studied medicine and obtained a PhD from the University of Salamanca, Spain. After training in medical oncology, she completed a four-year fellowship in Cancer Genetics at the Institute of Cancer Research, UK. Later, she joined the Spanish National Cancer Research Center as a clinician-scientist. Her research has focused on addressing the clinical implications of genetic and genomic variants in prostate cancer, receiving several awards for her work. She has also authored numerous articles published in international peer-reviewed journals including some relevant papers on the impact of germline variants in prostate cancer.
Dr Elena Castro has received financial support/sponsorship for research support, consultation, or speaker fees from the following companies:
AstraZeneca, Bayer, Janssen, MSD, Novartis, Pfizer, Synlab and Telix.
Other programmes developed by Dr Elena Castro
Oncology
Episode 2: Clinical implementation of PARPi and NHA combination therapy for patients with mCRPC – a US and EU perspective
Oncology
Episode 1: Clinical implementation of PARPi monotherapy for prostate cancer patients – a US and EU perspective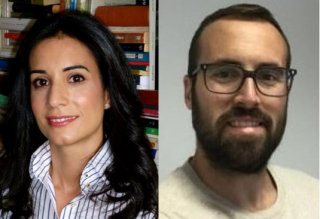 Podcast
Oncology
En el segundo episodio de esta serie de podcasts, Pablo Peinado y la Dra. Elena Castro analizan los inhibidores de PARP, cómo funcionan, revisan datos clave de ensayos, cómo seleccionar PARPi y dónde encajan en la secuencia general de tratamiento.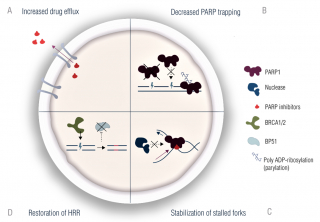 Oncology
GU CONNECT has developed a comprehensive resource which is available on ESMO OncologyPRO, providing information on PARP inhibitors in prostate cancer
Experts
Dr Elena Castro, Dr Alexander Wyatt, Prof. Gerhardt Attard, Prof. Steven Joniau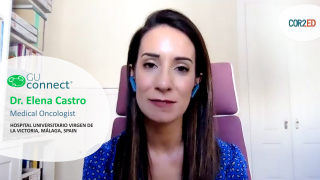 Oncology
GU cancer update by Dr. Elena Castro, Hospital Universitario Virgen de la Victoria, Málaga, Spain.
Experts
Dr Elena Castro