Prof. Karin Fijnvandraat
Paediatric Haematologist
University of Amsterdam
Netherlands
Karinfijnvandraat is Professor of Paediatric Haematology at the University of Amsterdam and Director of the Haemophilia Treatment Centre Amsterdam. She trained in paediatrics and specialised in paediatric haematology at the University of Amsterdam. Her clinical focus is on haemophilia, allied bleeding disorders and sickle cell disease. After a fellowship in clinical epidemiology, her haemophilia research focused on non-severe haemophilia. In 2007 she initiated the international INSIGHT Consortium to enhance collaboration on non-severe haemophilia research among 34 haemophilia treatment centres in 10 European countries and Australia. Furthermore, she contributed to many multicentre studies in haemophilia, von Willebrand disease and sickle cell disease.
Prof. Karin Fijnvandraat has received financial support/sponsorship for research support, consultation, or speaker fees from the following companies:


Other programmes developed by Prof. Karin Fijnvandraat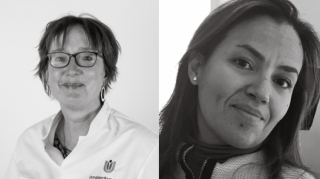 Podcast
Hemostasis and bleeding disorders
Prof. Karin Fijnvandraat and Dr Maria Elisa Mancuso discuss their views on prophylaxis in children with haemophilia.
Experts
Dr Maria Elisa Mancuso, Prof. Karin Fijnvandraat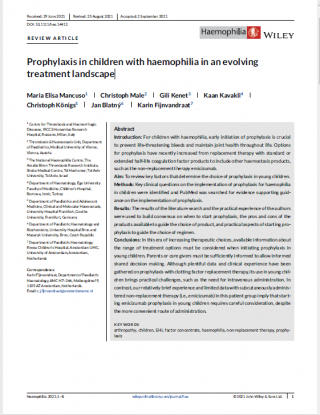 Hemostasis and bleeding disorders
Experts
Prof. Karin Fijnvandraat, Prof. Christoph Male, Prof. Christoph Königs, Prof. Gili Kenet, Assoc. Prof. Jan Blatný, Dr Maria Elisa Mancuso, Prof. Kaan Kavakli