Dr Phillip Koo
Nuclear Medicine Physician
Banner MD Anderson Cancer Center
United States
Phillip J. Koo, MD is the Division Chief of Diagnostic Imaging at the Banner MD Anderson Cancer Center in Arizona. Prior to this, he was Chief of Nuclear Medicine and Associate Professor of Radiology at the University of Colorado School of Medicine. Dr Koo completed his transitional internship at the University of Pennsylvania Medical Center-Presbyterian, radiology residency at Pennsylvania Hospital of the University of Pennsylvania Health System, and fellowship at the Harvard Medical School Joint Program in Nuclear Medicine. He is a diplomate of both the American Board of Radiology (ABR) and American Board of Nuclear Medicine. Dr Koo is an active member of multiple societies and serves on the Scientific Program Committee for the Radiological Society of North America, Nuclear Radiology Certifying Exam Committee for the ABR, and is the Chair of the Quality and Evidence Committee for the Society of Nuclear Medicine and Molecular Imaging (SNMMI). He is also Chair of the Prostate Cancer Working Group at the SNMMI and was a member of the RADAR I and II working groups. Dr Koo has published on various topics related to radiology and nuclear medicine in multiple journals such as Radiology, Radiographics, European Journal of Nuclear Medicine and Molecular Imaging, Urology, and Journal of the American College of Radiology.
Dr Phillip Koo has received financial support/sponsorship for research support, consultation, or speaker fees from the following companies:
AstraZeneca, Bayer, Blue Earth, Janssen, Lantheus, Merck and Novartis.
Other programmes developed by Dr Phillip Koo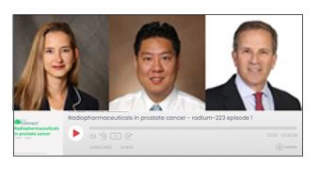 Podcast
Oncology
Episode 1 focuses on radium-223 and guest speaker Dr Neal Shore joins the discussion.
Experts
Dr Neal D. Shore, Assoc. Prof. Tanya Dorff, Dr Phillip Koo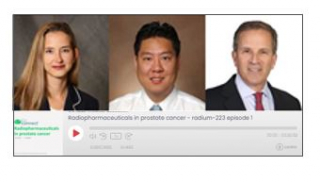 Podcast
Oncology
Episode 2 focuses on PSMA-targeted radiopharmaceuticals.
Experts
Dr Phillip Koo, Assoc. Prof. Tanya Dorff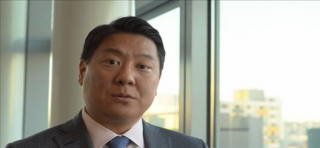 Oncology
Experts
Dr Phillip Koo