Pituitary Updates from ECE & ENDO 2023
Pituitary Updates from ECE & ENDO 2023
Prof. Maria Fleseriu provides 2023 conference data highlights
Prof. Maria Fleseriu provides 2023 conference data highlights
Prof. Maria Fleseriu
In this video and downloadable slide deck, PITUITARY CONNECT expert Prof. Maria Fleseriu shares pituitary highlights from two endocrinology congresses: the European Congress of Endocrinology (ECE) and the Endocrine Society's ENDO 2023.
Prof. Fleseriu discusses data from four selected abstracts:
Precision medicine in acromegaly: results of the ACROFAST study
[18F]FET PET-MRI; a novel and improved technique for the detection of small functioning pituitary adenomas
Treatment Patterns in Acromegaly: Analysis of Real-World US Insurance Claims from the MarketScan® Database
Long-term Depot Specific Changes in Adipose Tissue after Treatment of Acromegaly
Pituitary highlights from ECE & ENDO 2023
Video |
6 min | Jul 2023
Hello everyone, I'm Maria Fleseriu; Professor of Medicine and Neurological Surgery and Director of the Pituitary Center at Oregon Health and Science University in Portland, Oregon, USA.
I will be reviewing today four key abstracts presented at the European Congress of Endocrinology, and Endocrine Society conferences this year. First, was ACROFAST, a study presented at the European meeting.
This prospective trial aimed to explore the effectiveness of personalised medical treatment for patients with acromegaly, based on response biomarkers and also imaging, compared to the standard treatment that we do in sequences. Significantly higher proportion of patients in the personalised protocol group not only achieved hormonal control but also achieve it significantly in a shorter period of time, compared to our usual sequential group. So I consider that personalised treatment should be the standard of practice, we shouldn't use treatments just because one first-line versus the second-line, and we should choose it based on patient's characteristics, and also specific tumour biomarkers in order to improve patient outcomes.
The second abstract I'm going to present today was a study on PET-MRI; this is a tyrosine novel and improved techniques for the detection of small functional pituitary adenomas also presented at the European meetings. This is still something that's at research level and not available everywhere, but we think that this tyrosine PET-MRI could be used in clinical practice for localisation of small pituitary adenomas. And sometimes, when we can find the tumour, both for Cushing's and also acromegaly, repeat surgery is not an option so the patients have to be on long-term medication and sometimes even radiation, but with this type of imaging, if we can find small, small, tiny tumours the yield of surgery or even repeat surgery would be much higher and the patients can be in long-term remission.
How about treatment patterns in acromegaly; this was a study presented at the Endocrine Society meeting this year, called Treatment Patterns in Acromegaly: Analysis of Real-World US Insurance Claims from the MarketScan® Database. So this was a large database study, and we found that one third of patients with acromegaly initiated treatment with dopamine agonist monotherapy, but this drug actually had a shorter treatment persistence. Octreotide and lanreotide monotherapies were also commonly used as first-line therapy, and showed longer persistence, but monotherapy with growth hormone receptor antagonist, though it was not very frequently used, had the longest persistence, and very few patients initiated treatment with combination therapies - so remember this was a database claim, so we don't have data on biochemical control, but it gives us the highlight on large patient populations; how they are treated with medication when they need it and most of the time is after surgery.
So, what was surprising was that not all patients are treated as per guidelines recommendation, and this was very interesting; the conclusion is limited effect of lack of biochemical control, but gives the perspective of what we were talking about earlier - are we doing personalised treatment or we consider some medications just because they are easier to administer first-line versus second-line.
And the last abstract I would like to discuss is: Long-term Depot Specific Changes in Adipose Tissue after Treatment of Acromegaly. We're struggling with patients that are treated for acromegaly, that several of them gain weight. So this study looked at visceral adipose tissue and also subcutaneous adipose tissue, and furthermore android to gynoid ratio, before and also after treatment: short-term and long-term. So what was interesting was that men had higher adipose tissue - especially visceral compared with women, but the BMI overall remained stable and furthermore, the glucose and the A1c decreased initially and remained stable with no gender differences but patients with diabetes had greater visceral adipose tissue increase, and this is very important because potentially it can affect the long term metabolic outcomes.
Though the glucose decreases long-term with treatment, and in parallel with IGF-1, the adipose tissue mass in this study increased and was correlated with a decreased GH in IGF-1, even long term. So what I think is very important out of this study is that 1. we have to be aware that there are long-term changes in adipose tissue with treatment and control of acromegaly, that's very important, and especially in patients with diabetes mellitus this has to be recognised.
So in conclusion, I presented you from two large conferences this year, both in Europe and the Unites States, several studies - it was very hard to choose because it's a lot of research in the pituitary area and especially in hyperfunctioning tumours, as acromegaly for example but also Cushing's. We have to focus on finding more biomarkers, and do personalised treatment, increase imaging that will actually increase chances of cure with surgery, and some specific images that are now research level, hopefully will move into the clinical area more, and in more centres, that yes we have guidelines and recommendations but sometimes if we look at - especially in claims data, where we have view from far away but on many, many patients, things in real life are not as good as on papers from guidelines. And furthermore, we have to look at complications, so if treatment for acromegaly a normalising growth hormone in IGF-1, will actually increase the adipose tissue, it will be an important one to be aware, and hopefully targeted treatment for that, longer term for patients with metabolic changes.
Again, I'm Maria Fleseriu from Portland, Oregon, and thank you all for listening.
Clinical Takeaways
Personalised treatment guided by biomarkers, imaging, and patient characteristics, should be the "standard of practice" and used in all patients with acromegaly to improve outcomes

With increased availability, [18F]FET PET-MRI could be used in clinical practice for localisation of small pituitary adenomas and thus increased yield of surgery or repeat surgery

Real-world data from administrative claims highlights that not all patients are treated per guideline recommendations; however, lack of biochemical data could limit some of the conclusions

Increased awareness of long-term changes in adipose tissues following treatment of acromegaly is needed; increased adiposity, especially in patients with diabetes mellitus, needs to be recognized
This programme is endorsed by: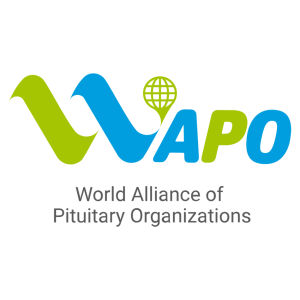 This educational programme is supported by an Independent Medical Education Grant from Ipsen.
PITUITARY CONNECT is an initiative of COR2ED, supported by an Independent Educational Grant from Ipsen.
Other programmes of interest