TRK fusion-positive cancer: new ESMO OncologyPRO learning resource
TRK fusion-positive cancer: new ESMO OncologyPRO learning resource
Prof. Ezra Cohen, Prof. Frédérique Penault-Llorca, Prof. Silvia Stacchiotti, Prof. Andrea Sartore-Bianchi, Prof. Fernando López-Ríos, Prof. Christian Rolfo
NTRK CONNECT has developed a comprehensive resource, available at ESMO OncologyPRO, providing information on TRK fusion proteins as a therapeutic target for specific patients across multiple tumour types. The content was first developed in 2019, it has been updated in 2022 to provide the latest information and a greater focus on four tumours: lung cancer, gastrointestinal cancer, thyroid cancer and sarcoma. The content is published on OncologyPRO: The home of ESMO's educational and scientific resources.
|
30 min | Sep 2022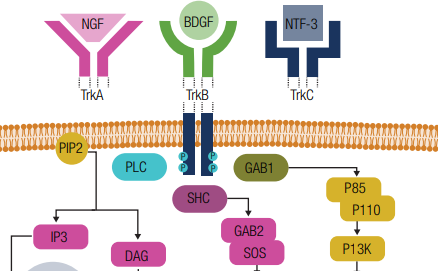 This programme was made for you: your opinion matters
Share your feedback in just 4 clicks and help us to continue to create the content you need.
I agree that this educational programme:
TRK Fusion-Positive Cancer
This learning resource has been developed to provide information on the detection and treatment of TRK fusion-positive cancer. The material has been compiled from a review of the medical literature and expert guidance from a scientific committee comprising international experts in the fields of pathology and medical oncology.
There are three modules covering:
An overview of cancers with NTRK gene fusions
The importance of testing for cancers with NTRK  gene fusions
A detailed summary of NTRK gene fusions in selected cancers, namely Lung Cancer, Gastrointestinal Cancer, Thyroid Cancer and Sarcomas
PRECISION ONCOLOGY CONNECT is an initiative of COR2ED, supported by an Independent Educational Grant from AstraZeneca and Bayer.
Other programmes of interest
Other programmes developed by Prof. Ezra Cohen
Other programmes developed by Prof. Frédérique Penault-Llorca
Other programmes developed by Prof. Silvia Stacchiotti
Other programmes developed by Prof. Andrea Sartore-Bianchi
Other programmes developed by Prof. Fernando López-Ríos
Other programmes developed by Prof. Christian Rolfo