The Use of Immunotherapy in HCC: Efficacy and Safety
The Use of Immunotherapy in HCC: Efficacy and Safety
Module 1 of a micro learning programme for GI and liver specialists
Module 1 of a micro learning programme for GI and liver specialists
Prof. Dr Peter R. Galle, Dr Aiwu Ruth He
In Module 1 of this micro learning, developed by experts Prof. Peter R. Galle and Dr Aiwu Ruth He, you'll learn about the safety and efficacy of immunotherapy (IO) for hepatocellular carcinoma (HCC) and how to implement IO treatments for patients with HCC in clinical practice.
The content includes a short animated video, downloadable resources, and an assessment to test your knowledge.
When you're ready, move on to Module 2: The Use of Immunotherapy in HCC: In-depth Subgroup Analyses and Challenges.
Efficacy of IO for HCC
Learn how to:
Recognise the efficacy of IO and IO combinations
Understand the survival curve when assessing IO treatment
Know where IO and IO combinations sit in the treatment landscape for patients with HCC
Safety of IO for HCC
Learn how to:
Recognise the immune-related adverse events (irAEs) and potential additive or synergistic toxicities associated with IO combinations
Know how to identify and manage these AEs early on
The use of immunotherapy in HCC - efficacy and safety
Micro learning |
4 min |accreditation: EACCME | May 2023
Clinical Takeaways
IO, and in particular IO combinations, are effective treatments for patients with advanced HCC

Survival analysis for IO treatment shifts from median overall survival (OS) to landmark analysis

IO and IO combinations may result in inflammatory side effects, known as irAEs. Most of these AEs can be treated with steroids
This programme is endorsed by:

Digestive Cancers Europe (DiCE) is the European umbrella organisation of a large group of national members representing patients with digestive cancer – colorectal, gastric, liver, oesophageal, pancreatic and rare cancers. Our mission is to contribute to early diagnosis and decreased mortality from digestive cancers and to increase overall survival and quality of life.
DiCE is running a survey to map the availability of liver cancer treatments across the EU. The aim is to aid broader access to best-practice care to ultimately increase liver cancer survival rates across Europe. Can you spare 15 minutes to share what treatments are available in your EU country? Take the survey.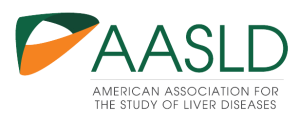 AASLD is a leading organization of scientists and healthcare professionals committed to preventing and curing liver disease. We foster research that leads to improved treatment options for millions of liver disease patients. We advance the science and practice of hepatology through educational conferences, training programmes, professional publications, and partnerships with government agencies and sister societies.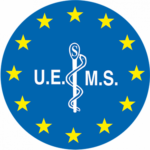 This course has been accredited by the European Accreditation Council for Continuing Medical Education (EACCME®) and ECMEC® is available. Through an agreement between the European Union of Medical Specialists (UEMS) and the American Medical Association (AMA), physicians may convert EACCME credits to an equivalent number of AMA PRA Category 1 Credits™.
This educational programme is supported by an Independent Medical Education Grant from AstraZeneca
HCC CONNECT is an initiative of COR2ED, supported by an Independent Educational Grant from Bayer, AstraZeneca and from Eisai Europe Limited.
Other programmes of interest