The Use of Immunotherapy in HCC: In-depth Subgroup Analyses and Challenges
The Use of Immunotherapy in HCC: In-depth Subgroup Analyses and Challenges
Module 2 of the Immunotherapy in HCC micro learning
Module 2 of the Immunotherapy in HCC micro learning
Prof. Dr Peter R. Galle, Dr Aiwu Ruth He
Following on from Module 1, The Use of Immunotherapy in HCC: Efficacy and Safety, you can now go deeper with your learning in Module 2, The Use of Immunotherapy in HCC: In-depth Subgroup Analyses and Challenges, brought to you by HCC experts Prof. Peter R. Galle and Dr Aiwu Ruth He.
In this module, you'll learn about current data and the efficacy and challenges of immunotherapy (IO) for different subgroups of patients with hepatocellular carcinoma (HCC), including how to:
Assess liver function using the Albumin-Bilirubin (ALBI) scoring system to evaluate a patient's eligibility for IO treatment
Understand the efficacy and safety data in the different subgroups eligible for IO treatment
Watch the 4-minute video and download the accompanying slides and flashcard for your reference.
When you're ready to test your knowledge, take the assessment using the blue button beneath the video.
Clinical Takeaways
The Child-Pugh and ALBI scoring systems are methods to assess liver function

There is a need to understand whether specific groups of patients with HCC benefit more from one systemic treatment than another

Subgroup analyses in patients with HCC receiving IO and IO combinations show variable hazard ratios across etiologies and liver function. These data are not mature enough to guide treatment decisions
This programme is endorsed by:
Digestive Cancers Europe (DiCE) is running a survey to map the availability of liver cancer treatments across the EU. The aim is to aid broader access to best-practice care to ultimately increase liver cancer survival rates across Europe. Can you spare 15 minutes to share what treatments are available in your EU country? Take the survey.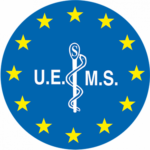 This course has been accredited by the European Accreditation Council for Continuing Medical Education (EACCME®) and ECMEC® is available. Through an agreement between the European Union of Medical Specialists (UEMS) and the American Medical Association (AMA), physicians may convert EACCME credits to an equivalent number of AMA PRA Category 1 Credits™.
This educational programme is supported by an Independent Medical Education Grant from AstraZeneca
HCC CONNECT is an initiative of COR2ED, supported by an Independent Educational Grant from Bayer, AstraZeneca and from Eisai Europe Limited.
Other programmes of interest