Watch the video and download the slides
Professor Georg Lenz is Director of the Department of Hematology, Oncology and Pneumology at the University Hospital in Muenster, Germany. He started his career as a medical doctor in Munich in 2002 and completed his post-doctoral fellowship at the National Cancer Institute in Bethesda, USA. In 2009, he moved to Berlin and continued his scientific career as Professor of "Molecular pathogenesis of malignant lymphomas" at the Charité - Universitätsmedizin Berlin where he also worked as a Senior Physician at the Medical Clinic of Hematology, Oncology and Tumor Immunology until 2014. His research focuses on the molecular characterization of malignant lymphomas. Clinically he focuses on trials investigating the efficacy of novel compounds in the therapy of patients with hematological malignancies. He has published numerous articles in peer-reviewed journals such as the New England Journal of Medicine, Science, Nature, Blood, and the Journal of Clinical Oncology, and he has authored several books and book chapters.
Prof. Georg Lenz has received financial support/sponsorship for research support, consultation, or speaker fees from the following companies:
Abbvie, AstraZeneca, Bayer, BMS, Celgene, Gilead, Incyte, Janssen, Morphosys, Novartis, Nanostring, Roche and Takeda.
Other programmes of interest
Oncology
Obstetrics and Gynecology
Hemato-oncology
Episode 1: Non-Small-Cell Lung Cancer Update: ADAURA trial
Experts
Dr Mansoor Raza Mirza, Dr Paolo Tarantino, Prof. Alexey V Danilov, Prof. Mark Socinski, Prof. Evan Yu, Prof. Thomas Powles, Assoc. Prof. Gerald Prager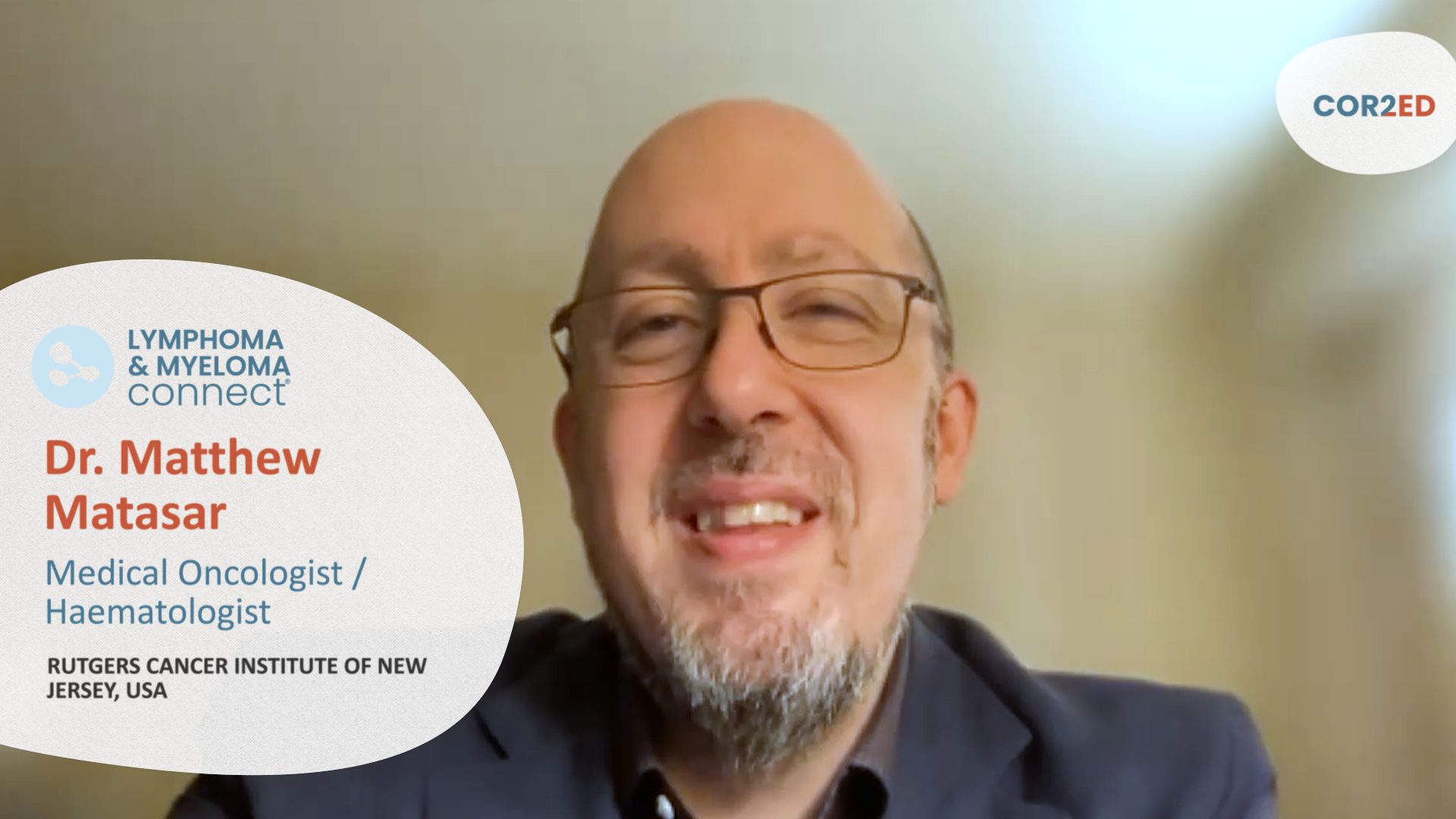 Oncology
Hemostasis and bleeding disorders
Hemato-oncology
Highlights from the ASH Annual Meeting
Experts
Dr Matthew J. Matasar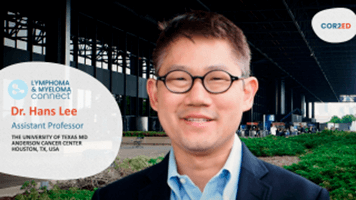 Hemato-oncology
Dr Hans Lee summarises the highlights from the phase 3 DETERMINATION trial: Lenalidomide, bortezomib, and dexamethasone (RVd) ± autologous stem cell transplantation (ASCT) and R maintenance to progression for newly diagnosed multiple myeloma (NDMM)
Experts
Asst. Prof. Hans Lee
Hemato-oncology
Episode 3: Choosing the Best Treatment Regimen in Patients with High-Risk Cytogenetics
Experts
Assoc. Prof. María Victoria Mateos, Dr Alexander M Lesokhin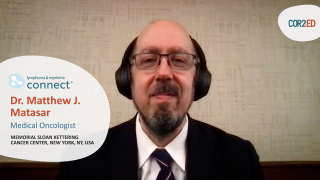 Hemato-oncology
Dr. Matthew J. Matasar summarises the highlights in lymphoma from ASH 2021, including POLARIX, CAR-T in LBCL and mosunetuzumab in FL
Experts
Dr Matthew J. Matasar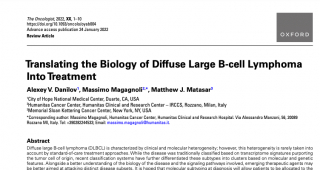 Hemato-oncology
Authored by LYMPHOMA & MYELOMA CONNECT members, the paper 'Translating the Biology of Diffuse Large B-cell Lymphoma into Treatment' provides an overview of recent advances in DLBCL biology and how they can be translated into clinical care.
Experts
Dr Matthew J. Matasar, Dr Massimo Magagnoli, Prof. Alexey V Danilov