Prof. Anna Teti (University of L'Aquila) shares rare bone disease highlights from the ASBMR 2022 Annual Meeting. A downloadable educational infographic summarizes her podcast highlights.

In this episode, Prof. Anna Teti reviews key developments from the Rare Diseases Symposium held September 8th, 2022. The goal of the Symposium was to promote interaction between basic, translational and clinical researchers in the rare bone disease field. Her podcast touches on several themes relevant to clinicians and patients. These include active clinical research studies, adverse events monitoring, and the importance of collaboration to advance work in the field.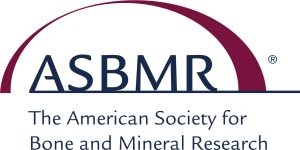 This educational activity was developed in partnership between COR2ED and the American Society for Bone and Mineral Research, supported by an independent medical education grant from the Rare Bone Disease Consortium, represented by Alexion, AstraZeneca Rare Disease, by Ipsen and by Kyowa Kirin, who had no input into selection of topics or speakers.