GI CONNECT CRC Masterclass: accredited elearning, slides and summary video
GI CONNECT CRC Masterclass: accredited elearning, slides and summary video
Dr. Samuel J Klempner, Assoc. Prof. Autumn McRee, Prof. Shubham Pant, Asst. Prof. Joleen Hubbard
Share the challenging and thought-provoking discussion at the GI CONNECT CRC Masterclass 2019. Download all presentations and take the accredited e-learning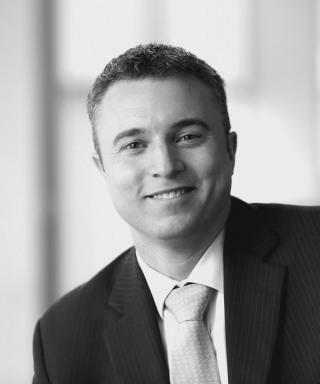 Dr. Samuel J Klempner
GI Medical Oncologist
Massachusetts General Hospital
United States (US)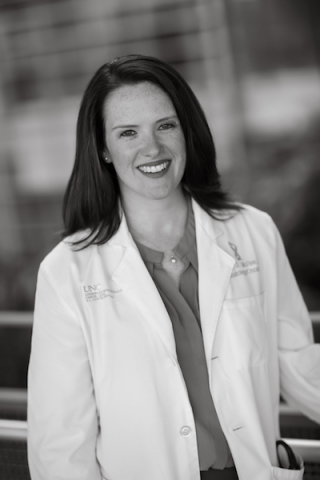 Assoc. Prof. Autumn McRee
Medical Oncologist
United States (US)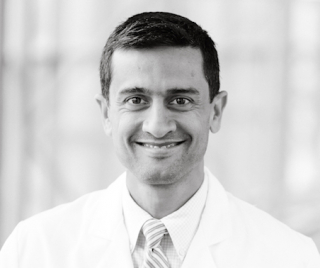 Prof. Shubham Pant
Medical Oncologist
MD Anderson Cancer Center
United States (US)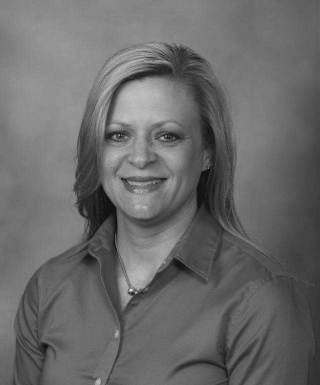 Asst. Prof. Joleen Hubbard
Medical Oncologist
Mayo Cinic Rochester
United States (US)
Dr. Samuel J Klempner
GI Medical Oncologist
Massachusetts General Hospital
United States (US)
Dr. Samuel J. Klempner is a GI medical oncologist with research and clinical focus on esophagogastric cancers and cancer genomics. Dr. Klempner completed his residency in internal medicine at Brigham and Women's Hospital/Harvard Medical School, followed by a combined hematology-oncology fellowship at Beth Israel Deaconess Medical Center/Harvard Medical School. While at Harvard, Dr. Klempner studied the mechanisms of resistance to targeted therapies in tumor cells in the lab of Dr. Lewis Cantley, PhD. Dr. Klempner is board certified in medical oncology, hematology, and internal medicine. Prior to joining The Angeles Clinic and Research Institute Dr. Klempner served as an Assistant Clinical Professor in the division of Hematology-Oncology at the University of California Irvine. Dr. Klempner's research interests include the intersection of genomics and immunotherapies, oncogene-driven tumors, acquired resistance, and experimental therapeutics. Dr. Klempner is involved in professional societies including the American Society of Clinical Oncology (ASCO), American Association for Cancer Research (AACR), and the European Society for Medical Oncology (ESMO).
Dr. Samuel J Klempner has received financial support/sponsorship for research support, consultation, or speaker fees from the following companies:
Astellas, AstraZeneca, BMS, Coherus, Daiichi-Sankyo, Eli Lilly, Merck, Novartis, Nuvalent Therapuetics and Sanofi.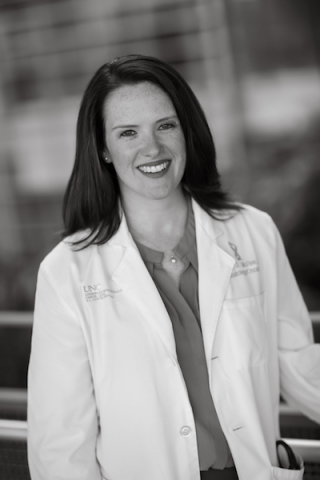 Assoc. Prof. Autumn McRee
Medical Oncologist
United States (US)
Dr. Autumn McRee is an Associate Professor of Medicine specializing in gastrointestinal (GI) medical oncology at The University of North Carolina (UNC). She graduated from the McGovern Medical School at The University of Texas in Houston and completed her Internal Medicine residency at Vanderbilt University. During her hematology/oncology fellowship at UNC, she developed an interest in GI oncology and now as faculty, has established a career dedicated to early drug development and experimental therapeutics with an emphasis in pancreatic and hepatobiliary cancers. Dr. McRee demonstrates the unique combination of clinical trial productivity and correlative science knowledge that has allowed her to seamlessly bridge the gap between scientists and clinicians with a translational research focus in tissue-based research, next generation sequencing and bioinformatics. She oversees the GI clinical trials program at UNC, serving as PI for trials both industry sponsored and investigator initiated. Dr. McRee also is an active member of the Alliance for Clinical Trials in Oncology and co-chairs the Hoosier Cancer Research Network GI Clinical Trials Working Group.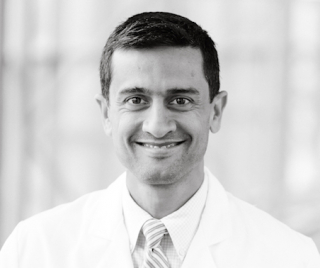 Prof. Shubham Pant
Medical Oncologist
MD Anderson Cancer Center
United States (US)
Prof. Shubham Pant is a Hematologist-Oncologist and an Associate Professor of Medicine at University of Texas MD Anderson Cancer Center in Houston. He previously served as the Director of Clinical Trials for the Section of Hematology-Oncology and Associate Director of the Tobacco Settlement Endowment Trust (TSET) Phase 1 program, for the Stephenson Cancer Center in Oklahoma City. Furthermore Prof. Pant was the Oncology Lead of the Clinical Research Disease Site Group for Gastrointestinal Cancers and Clinical Research Disease Site Group Chair for Hepatocellular Cancers at the same institute. Prof. Pant completed his fellowship from the Ohio State University, where he was elected Chief Fellow. He previously served as an elected member at large to the Board of Directors for Cancer and Leukemia Group B (CALGB), was the Site Principal Investigator for CALGB and was a Member of the Board of Trustees for ACTION. Prof. Pant served on the Board of Oklahoma Society of Clinical Oncology. He is a participant in the ASCO Leadership Development Program, Class of 2015-16. His awards include the Golden Pillar Award for Outstanding Patient Service in 2012 and 2014, America's Top Doctors by Castle Connolly and Oklahoma 40 Under 40 in the Oklahoma Magazine. In 2015, he anchored a health show on CNN-IBN India titled: 'Let's Talk Health'.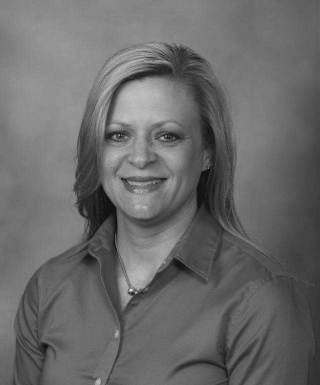 Asst. Prof. Joleen Hubbard
Medical Oncologist
Mayo Cinic Rochester
United States (US)
Dr. Joleen Hubbard is an Assistant Professor of Medical Oncology at Mayo Clinic. She completed medical school and residency at the University of Minnesota, U.S., and hematology/oncology training at Mayo Clinic, Rochester, Minnesota, U.S. Dr. Hubbard specialises in the treatment of gastrointestinal cancers, focusing on colorectal cancer. Dr. Hubbard is the PI of several phase I clinical trials, investigating novel agents for gastrointestinal cancers. Her research interests also include geriatric oncology with a special interest in clinical and biologic markers of frailty. She serves as a member of the Cancer in the Elderly, as well as the Health Reported Outcomes and Translational Research committees for the North American Alliance of Clinical Trials in Oncology Network. Dr. Hubbard is the chair of the Gastrointestinal Tumor Group Practice at Mayo Clinic Rochester, Minnesota, U.S.
E-learning |
5 min | 2019
I agree that this educational programme:
GI CONNECT is an initiative of COR2ED, supported by an Independent Educational Grant from Bayer.
Other programmes of interest
Other programmes developed by Dr. Samuel J Klempner
Other programmes developed by Assoc. Prof. Autumn McRee
Other programmes developed by Prof. Shubham Pant
Other programmes developed by Asst. Prof. Joleen Hubbard