Overview of translation oncology
Overview of translation oncology
Prof. Andrea Sartore-Bianchi, Prof. Shubham Pant
An overview of translational oncology is provided by: Dr. Erika Martinelli, Dr. Andrea Sartore-Bianchi, and Dr. Shubham Pant.
Prof. Andrea Sartore-Bianchi
Medical Oncologist
Niguarda Cancer Center
Italy
Dr. Andrea Sartore-Bianchi is head of Clinical Molecular Oncology at the Department of Hematology & Oncology, Niguarda Cancer Center, Milano, Italy. He completed his medical degree at the University of Pavia in 1999, and undertook specialist training at IRCCS Policlinico San Matteo. After completing his doctoral studies, he conducted preclinical research at the Division of Clinical Pharmacology and Experimental Cancer Therapeutics in the Department of Medicine at Brown University, Rhode Island, USA. Dr. Sartore-Bianchi's main clinical and research interests include the treatment of gastrointestinal cancers, particularly colorectal carcinomas, focusing on biomarkers of sensitivity/resistance to molecular-targeted therapies and on the epidermal growth factor receptor signal transduction pathway. He is principal and co-investigator in Phase I-II-III clinical trials for gastrointestinal malignancies, and first author of research articles in the Journal of Clinical Oncology, Cancer Research, Clinical Cancer Research and PLoS One. Currently, he is adjunct Professor for the School of Specialization in Oncology and Pharmacology at the University of Milano. He has been listed among the top 30 authors of primary research papers on cancer.
Prof. Andrea Sartore-Bianchi has received financial support/sponsorship for research support, consultation, or speaker fees from the following companies:
Amgen, Bayer, Sanofi and Servier Pharmaceuticals.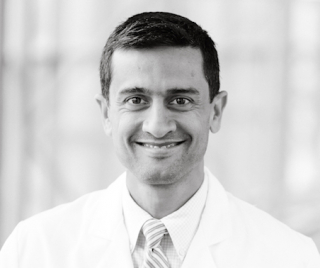 Prof. Shubham Pant
Medical Oncologist
MD Anderson Cancer Center
United States (US)
Prof. Shubham Pant is a Hematologist-Oncologist and an Associate Professor of Medicine at University of Texas MD Anderson Cancer Center in Houston. He previously served as the Director of Clinical Trials for the Section of Hematology-Oncology and Associate Director of the Tobacco Settlement Endowment Trust (TSET) Phase 1 program, for the Stephenson Cancer Center in Oklahoma City. Furthermore Prof. Pant was the Oncology Lead of the Clinical Research Disease Site Group for Gastrointestinal Cancers and Clinical Research Disease Site Group Chair for Hepatocellular Cancers at the same institute. Prof. Pant completed his fellowship from the Ohio State University, where he was elected Chief Fellow. He previously served as an elected member at large to the Board of Directors for Cancer and Leukemia Group B (CALGB), was the Site Principal Investigator for CALGB and was a Member of the Board of Trustees for ACTION. Prof. Pant served on the Board of Oklahoma Society of Clinical Oncology. He is a participant in the ASCO Leadership Development Program, Class of 2015-16. His awards include the Golden Pillar Award for Outstanding Patient Service in 2012 and 2014, America's Top Doctors by Castle Connolly and Oklahoma 40 Under 40 in the Oklahoma Magazine. In 2015, he anchored a health show on CNN-IBN India titled: 'Let's Talk Health'.
Expert View |
5 min | 2017
I agree that this educational programme:
GI CONNECT is an initiative of COR2ED, supported by an Independent Educational Grant from Bayer.
Other programmes of interest